Top Ten Tips for New Parents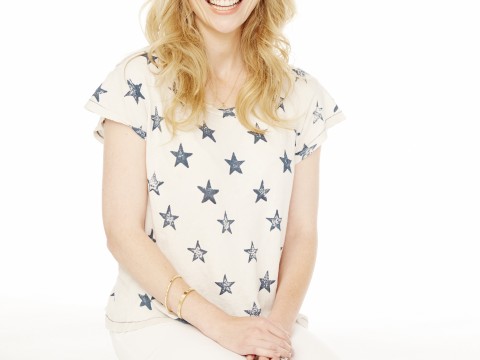 By Rosie Pope*
Long before you actually give birth to your baby, people are giving you advice on what to do, including plenty of what not to do.  As a mother of four, I learned very quickly that what works and is right for one may be completely wrong for another, and it really is only going to be you and your baby that can figure out what is workable for you both.  So no, I'm not going to give you a lecture on breast or bottle feeding, to sleep train or not, and every little thing on that growing list of things people are very passionate (or opinionated) about!  However, what I have also learned is that there are some timeless truths, some hacks if you will, to parenting a newborn, that you shouldn't have to discover on your own.  They work, they really do, and every mother and father should be given a list of them to make navigating life with a newborn much less difficult!  Here are some of my favorites:
ONE: bathrooms, clean ones at least, are your new best friends.  
Whether you are pregnant and needing to go all the time or in need of a quick place to change your newborn, you need a handy list of quality public restrooms to make leaving the house feel less like a jungle!  My go-to's are the restrooms in the children's book sections of stores or in nice coffee shops. If you're in New York City, you can always use one of my Rosie Pope Boutiques or fancy hotel lobbies – saunter in like you own the place and use the bathroom!
TWO: use Boudreaux's Butt Paste®
Use Boudreaux's Butt Paste® Original Formula as a preventative measure, not just when your baby has diaper rash! Trust me, diaper rash is the worst for your baby and for you because nothing makes you sadder than your little one being unhappy. Make sure it doesn't happen by simply making it part of your diaper changing routine. I like to apply the product directly to baby's bottom with the addition of putting some right in the diaper. For easy clean-up, wipe hands with a cloth first before rinsing them!
THREE: stains are now part of your life
Unsightly and stinky stains are now part of your life, so know how to get rid of the trickier ones without using harmful chemicals.  Here are my top three:
Red (blood or all of that red wine you may be consuming on mommy's night out): soak in whole milk.
Baby vomit: Wipe, spray with vinegar, sprinkle and rub with baking soda and water.
Breast Milk: Blot then apply baking soda and water, or, if okay with chemical based detergent, you can use that. Make sure the stain is exposed to direct sunlight for a morning or afternoon before washing again. 
FOUR: use the onesie with envelope style necks
Explosive poop is going to happen, like it or not, and inevitably more seems to end up all over your baby's back than in their diaper (one of those marvelous miracles!).  To avoid getting the poop everywhere including your baby's hair, use the onesie with envelope style necks as they can be slipped down over their shoulders instead of over their head.  Zip or button front playwear are also great for these moments.
FIVE: whether you have multiples or not, think like you do!
Keep diapers, wipes and Boudreaux's Butt Paste® handy tubes in your purse, diaper bag, nursery, kitchen, bathroom…you get the idea.  This will make changes so much easier when you don't have to move from room to room finding the supplies.  Plus, it will help keep your baby sleeping or at least back to sleep quickly during quick night changes.
SIX: buy baby clothes based upon how much laundry you want to do. 
Seriously!  If you love it, then you can really save on the clothes, but if you are like me and try to get away with one or two times per week, keep in mind you will need about three outfits plus one/two nighttime sleep outfits per day for a newborn.  Now multiply by the number of days you DON'T want to do laundry and you get your number for shopping and registering!
SEVEN: pack extra clothes for you
Everyone says, pack an extra set of clothes in your diaper bag for your baby.  But what about you?  If there is a leak the chances are it's all over you too! So, pop some rolled up yoga pants and a tunic or tank in your diaper bag for yourself…just in case!
EIGHT: register for less glamorous, but totally necessary, essentials.
There are lots of beautiful things to register for, or to give at a baby shower, but many parents-to-be forget to register for some of the less glamorous, but totally necessary, essentials. Like a diaper rash cream! The gift that keeps on giving is always an extra large tub of Boudreaux's Butt Paste®.  This is the one thing moms and dads will use over and over in the years to come, and it's your pretty face and wise knowledge they'll think of in the middle of the night when your gift saved them from disaster yet again!
NINE: newborns do not need to be awake for more than two hours
It's easy to panic about schedules and sleep for newborns. One of my favorite tricks is to keep in mind that newborns are generally not awake or at least do not need to be awake for more than two hour increments.  If it's been two hours since a nap and your baby is not asleep, it's time to pull out those soothing techniques.  And let's, face it, we can all survive two hours until the next nap!
TEN: don't be afraid to get out
Being cooped up at home with a newborn can be delicious or extremely boring, depending on how long you have been doing it.  Don't be afraid to get out because of logistics and schedules and keep in mind that the noise and hustle and bustle of town/cities can be extremely helpful for a napping baby.  I know it sounds absurd, but it's actually incredibly noisy in the womb, so taking some outings doesn't need to get in the way of your schedule and can certainly lighten up your day. 
Those are some of my tips, now let's hear some of yours!
- Rosie
---
*About Rosie Pope
London-born entrepreneur, Rosie Pope, is the creative force behind Rosie Pope Maternity and Rosie Pope Baby, her maternity and baby clothing and accessories line, with stores in Santa Monica, California, and New York's Upper East Side and Tribeca neighborhoods, and MomPrep, her prenatal, postpartum and parenting education studios.
Rosie's days are filled with being a mom, wife, designer, educator, TV personality and all-around guide to women during their pregnancies and beyond. Her goal is to bring together the highest quality products, information and expert services to help each woman figure out her best journey through pregnancy and motherhood.
Since 2008, Pope has became a trusted guru for stylish mothers everywhere – including Hollywood's elite – and in 2010, she expanded her brand with MomPrep, a premier roster of classes for moms and moms-to-be. MomPrep offers an extensive schedule of classes, workshops, and seminars including prenatal, postpartum and parenting education offered out of her Santa Monica and Upper East Side –NYC locations. She also offers maternity concierge services to expecting mothers in New York City.
After being featured helping celebrity mom, Bethenny Frankel prepare for motherhood on Bravo's "Bethenny Getting Married", this mompreneur debuted her own reality TV show titled "Pregnant in Heels", which debuted on Bravo in April 2011. In this docu-series, Rosie uses her expertise to guide soon-to-be mothers and fathers through the joys and perils of preparing to have a baby. From a rock 'n' roll nursery makeover to getting a baby into the British aristocracy, she tackles all of her client's pregnancy dilemmas in a hilarious and often tearful journey.
In her quest to bring confidence and knowledge to moms, Pope released her first book, Mommy IQ: The Complete Guide to Pregnancy, a step-by-step pregnancy guide that features Rosie's personal advice coupled information from renowned experts. Additionally, she is a Contributing Editor at Parents magazine, penning a weekly blog and monthly column called Rosie to the Rescue! With both Mommy IQ and Rosie to the Rescue!, Rosie continues to discuss many of the details that she regularly speaks about, including the inspiration for starting her own business, how she expanded it into a lifestyle brand for pregnant women and new moms, her own personal story of difficulties conceiving and the struggles of juggling work and family life.
Today, she is regularly sought after by the media for her advice on style for moms, babies and kids, parenting tips and parenting trends. Rosie currently lives in the suburbs of New York City with her husband, Daron, her two sons, James and Wellington, and her two baby daughters Vivienne and Bridget Monroe.