Top Diaper Rash Questions You've Probably Googled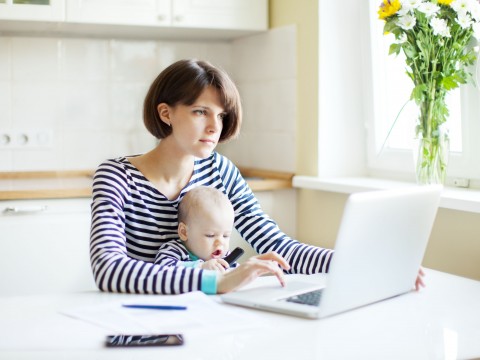 If you notice an angry, red rash on your baby's cute tushie, don't be alarmed. It's probably good old diaper rash. But, yeesh—it sure isn't pretty! Simply put, that first instance of diaper rash can be quite upsetting.
If you're like most moms today, Google is one of your go-to sources for your baby care questions. You aren't alone. In fact, moms around the world have all sorts of concerns about diaper rash and what's funny is that most of your questions are exactly the same.
Why does my baby have diaper rash?
Is diaper rash normal?
Will it go away?
Is it because my baby is dirty?
In this article we'll take a look at these common questions, and since Boudreaux's Butt Paste® is the happy tush expert, we'll give you the answers you seek.
Why does my baby have diaper rash?
Diaper rash is the most common dermatologic condition experienced during the first three years of life. Of course, the primary cause is prolonged or increased exposure to wetness to the skin. But some moms are surprised to learn that there are many other potential causes of diaper rash:
Chafing from friction against diapers and/or tight clothing
Prolonged contact with urine and feces
When solid foods are introduced to baby's diet
When certain foods are eaten by a breast-feeding mom
When taking antibiotics
If the baby has sensitive skin such as eczema, he/she is more prone to diaper rash
Irritation from a new product such as soap, wipes, diapers, detergent or fabric softener
Is diaper rash normal?
Yes, diaper rash is totally normal. In fact, there are about 3 million cases of diaper rash per year in the U.S. alone. While diaper rash can appear at any age, the most common age is from birth to about 6-12 months. Remember, it's not unusual for baby's bottom to look perfectly fine and then—boom!—diaper rash. That's why the best way to conquer it is to use Boudreaux's Butt Paste® proactively during every diaper change. That little layer of protection can make a big difference.
Will it go away?
It's usually a first-time mom thing, because new mamas are often worried that every little symptom may last forever, but we're happy to ease your mind by saying diaper rash does indeed go away. With routine and proper use of Boudreaux's Butt Paste®, diaper rash symptoms are eased quickly.
Lots of moms reach out to us with the exciting news that baby went to bed with diaper rash. Mama used Boudreaux's® Maximum Strength Butt Paste® during that final nighttime diaper change. It relieved the rash discomfort in one use and provided all night protection. That's why so many moms refer to Boudreaux's Butt Paste® as magical!
Is it because my baby is dirty?
A common diaper rash related question moms ask Google is about baby's overall cleanliness. They're concerned diaper rash is an indication that their baby isn't clean. Now with newborns, most pediatricians agree nightly bathing isn't necessary, because babies are pretty clean anyway.
If you see diaper rash on a newborn, it's more about wetness, acidity in urine or bowel movements. Remember, newborn skin is extremely sensitive, and chances are you're doing a great job cleaning up your baby's bottom. Just add Boudreaux's Butt Paste® to your diapering routine and that extra layer of protection will help soothe and prevent diaper rash immediately.
Do you have a "Boudreaux's Butt Paste®Kicks Rash!" story to share with other moms? Let us know in the comments section on the Boudreaux's Butt Paste® Facebook page.